Branding, Graphic Design, Website
By M Degrees
Watch
STYLE PERSONIFIED
By M Degrees of watches and leather straps that have a vintage yet modern look them. Their products ooze quality at an affordable price point. Their watches offer are contemporary twists on nostalgic design. Both bold and elegant, designed to complement the modern woman.
Offering quality and style at affordable prices is By M Degrees moto. Using Japanese Quartz movement, these watches are built to last and provide time at the right time.
By M
BRANDING
When By M Degrees approached us, their website was in need of a digital doctor. They had used so many different web designers to fix the issues it faced, that each time someone worked on it, only added more issues. The website was in a dire state.
We were excited by this project, not only because anything would have been better than what they already had, but we had a vision to align the website with the elegant and timeless design with of their products.
We decided to build the website from scratch and infuse our style with their products. We didn't need much of consultation on this one, the owner simply gave us the colour palette and trusted our judgement.
COLOURS: Black - White - Beige
IDENTITY: Vintage - Elegance - Feminine - Timeless
VALUES: Prestige - Reliable - Value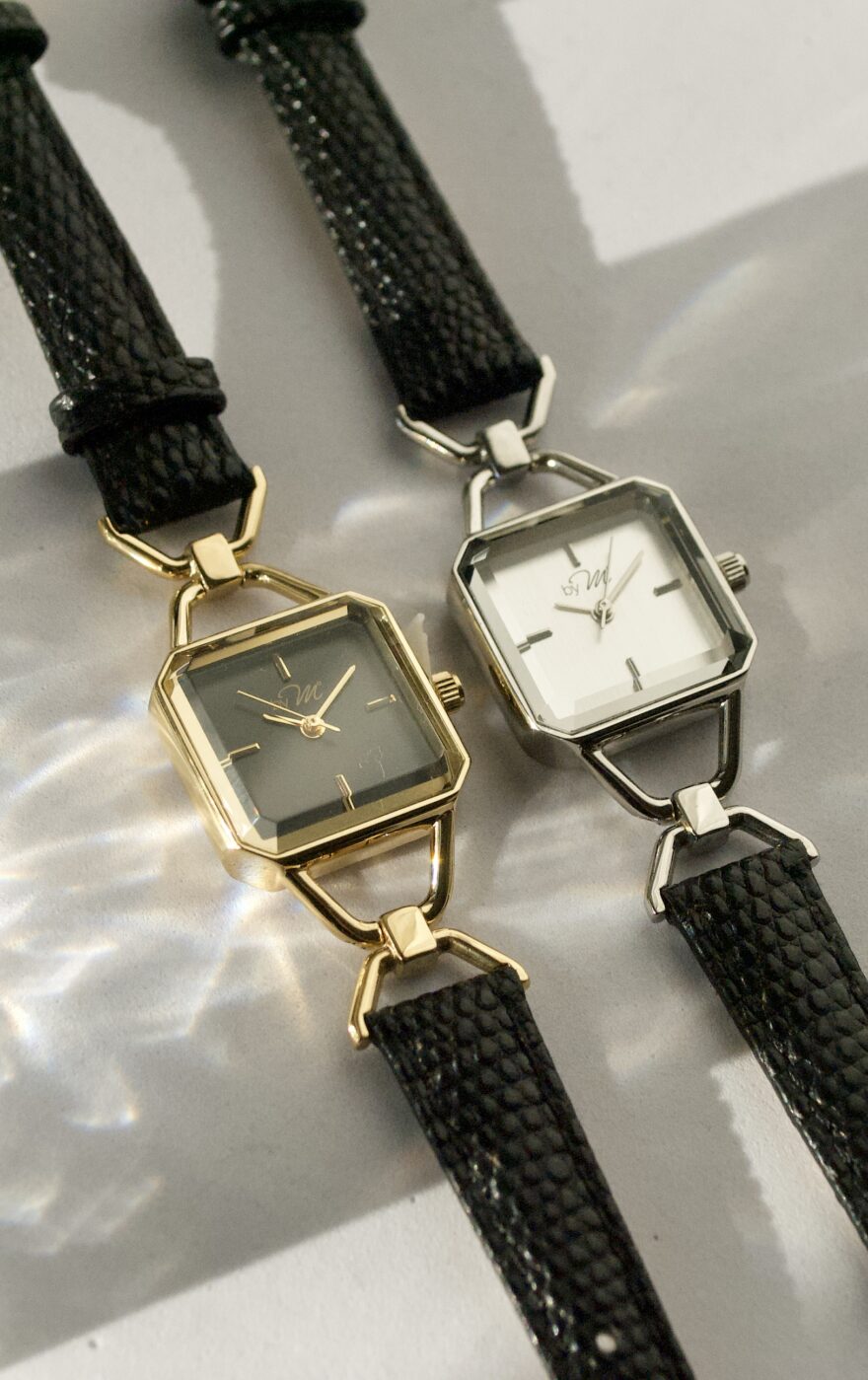 LAB
WATCH THIS!
Watches that bring a contemporary twists on nostalgic design. Both bold and elegant, designed to complement the modern woman.
We aligned the style and sophistication of their watches with a brand new modern website. Brining elegance to customers shopping experience.
Degrees
ECOMMERCE WEB DESIGN
By M Degrees is at its core a watch store. Therefore the primary focus was creating a platform to allow customers to visit, browse and purchase. We developed an ecommerce store that was both fresh and modern, with a friendly user interface.
We had to create a log in section for customers along with a seamless cart and checkout system. We also integrated Instagram as they use this social media platform to promote the products and are constantly posting high quality pictures of their products.
We added a cool new gallery section even though it was required of us, we felt it would better help promote products and boost conversion rates. A inspiration area was added to help customers visualise watches on females and in different environments. Finally we revamped the the contact us page and the about us to our story.