Movxec
Published
- coming soon... 2021
MOVXEC
EXECUTIVE CLASS
Movxec is an executive private hire firm looking to be the number one in their city and by leading with exceptional customer service and competitive pricing.
In an industry that is cut throat with many competitors, it was about establishing a a difference and a corporate identity. To compliment the level of service and the fleet of vehicles, we were given the task of creating a website, logo and brand identity to match and possibly surpass.
DRIVE
BRANDING - LOGO - BRAND IDENTITY
The logo was essential to the owner of Movxec, he desired something elegant and was leaning towards a crest, we convinced him with the design of the letter M created as almost intercrossing roads to go hand in hand with the service provided and something that customers could relate to the business.
The brand identity was created with the notion of elegance above all and lent from the some the top German manufacturers that have their premium cars for executive purposes in nighthawk black. Fonts and the logo played a key part in developing this identity and to give the brand a premium feel when customers visit the website or interact with marketing materials.
COLOURS: Black - Crimson
IDENTITY: Professional - Corporate - Elegant
VALUES: Trust - Experience - Efficient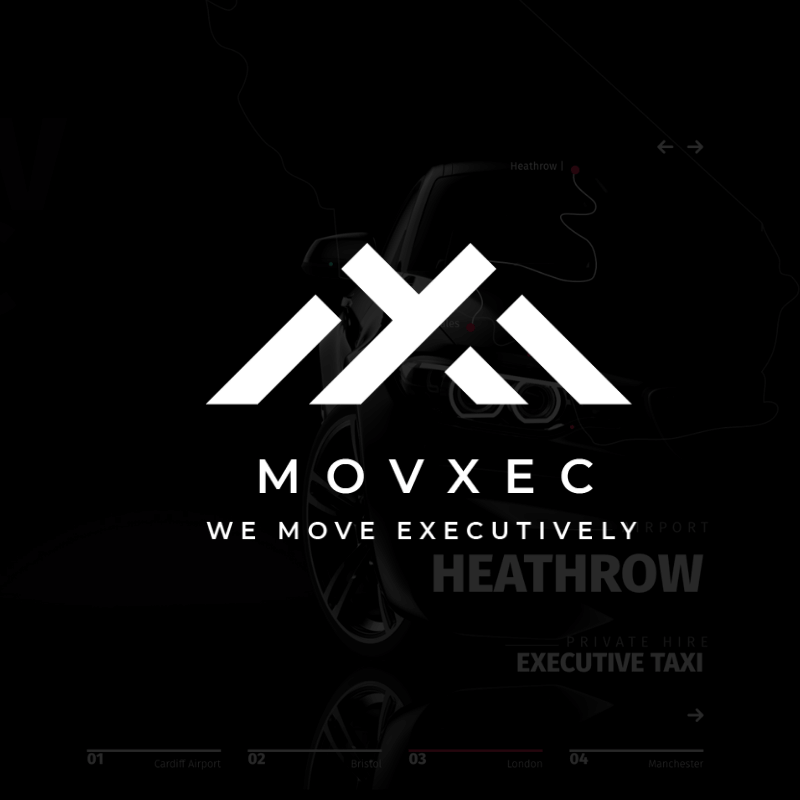 XEC
ROADS AHEAD
Movxec are aiming to be leaps ahead of their competitors and we believe with the their vision and our artistic flair, they can achieve this.
We are collaborating with the founder to create a unique website that will stand out amongst the crowd and give customers the ease of mind when hiring and parting with their cash.