PURPLE
(E)MOTION WEBSITE
Purple Shoppers is an ambitious project created by an autism activist. It is an app developed to bridge the gap between accessibility of stores and disabled people. There are many different obstacles for disabled shoppers and the Purple Shoppers app was created work with small and major retailers to accommodate for disabled people whilst shopping.
We had the pleasure of creating a website to coincide with the app and we had fun in creating a motion website with animation and parallax effects.
SHOPPERS
WEB DESIGN
From the jump, we brainstormed a set our sights on a dynamic website. Often communications media is dumbed down for disabled people, so we wanted to change that mould and give them something colourful and exciting, a website that told a story as you scroll. We opted to use animation to keep it fun, but then we added parallax effects to really bring the website to life and it tell a story whilst conveying a message. Websites of this nature are very tricky to optimise for mobile responsiveness, so we built a custom mobile build.
Midnight blue was a prominent colour used with purple as midnight blue can be classed as a dark shade of purple and compliment one another. Custom Illustration were provided to align with the brand.
COLOURS - Purple - Midnight Blue
IDENTITY - Fun - Colourful - Emotional
VALUES - Charitable - Responsible - Educational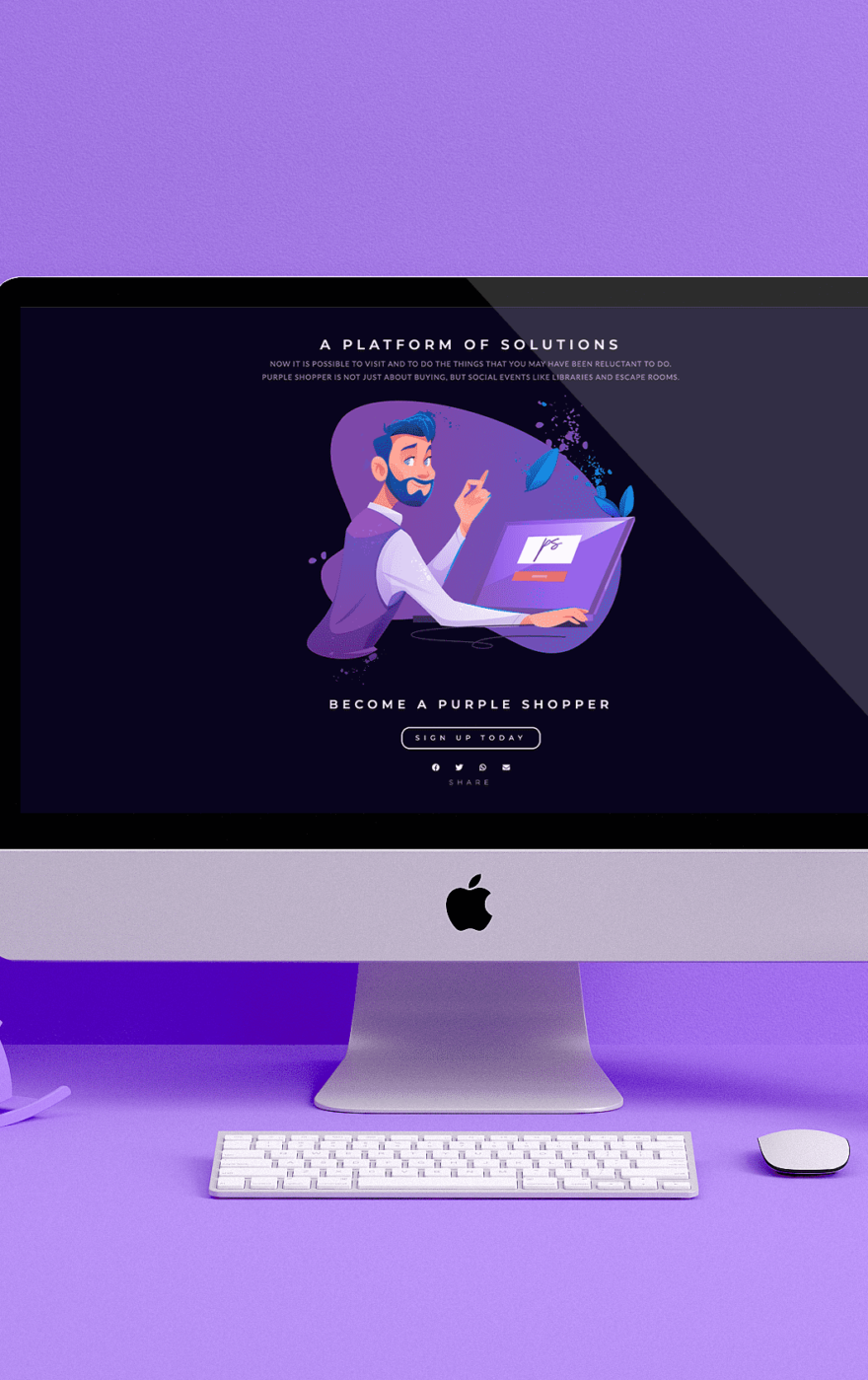 LAB
DYNAMIC SCROLL
We implemented what we call Web 3.0. Websites that are more than just static images and text. This website was created to promote interaction.
Fun, informative and interactive was what we achieved through our dynamic scroll to hand in hand with the intuitive app.